Our Story
A Love Story On Two Continents…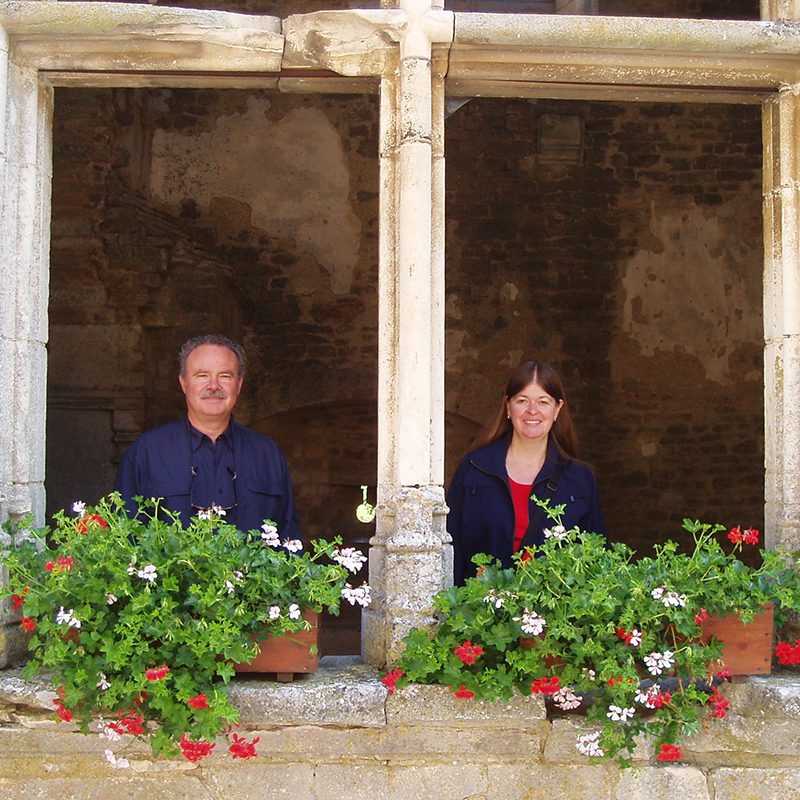 Ken & Carolyn Thompson
Take two young, aspiring musicians, growing up about 25 miles from each other in Maryland. Send them to perform in the great concert halls and cathedrals of Europe.  Have them meet and speak to each other for the first time, quite literally, on the steps of Notre Dame de Paris, and you have the beginnings of a life-long love story, with each other, with a way of life, and with France!
In the late 90's we began traveling once a year to France, exploring a different region on each trip, but always, one way or another, finding ourselves drawn back to Burgundy.  In 2005 we purchased our home in Pommard, and began a more intimate relationship with the region and its people.  Within a few months, we began introducing others to the area, first family and friends, then colleagues and acquaintances, and, not long after, friends of friends who were seeking insider knowledge about visiting this admittedly complex wine region.
Eventually, we allowed our passion to grow into Your Key to Burgundy, a business all about helping others to "live like a local" in what is arguably the center of the wine universe.  We invite you to join us on this journey of discovery.  We split our time between our homes in New Mexico and Burgundy, and like to share the Pommard house with guests when we are not using it ourselves. Learn more about our Pommard house here.