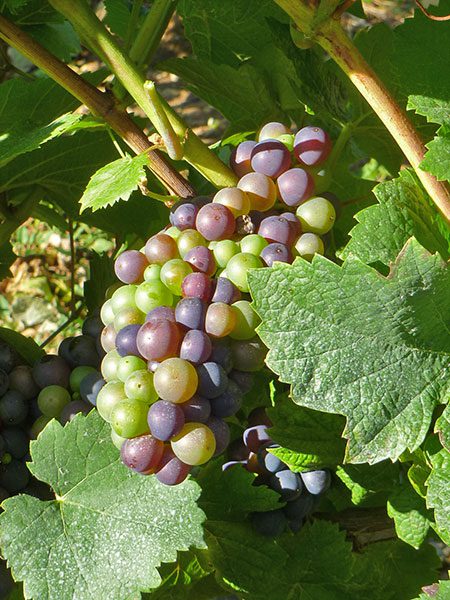 Burgundy is the most celebrated, complex, and culturally rich wine region on earth. It is bewildering to the novice, daunting to the initiated, and can be confounding for those who must restrict their tasting to the limited offerings typically available in the United States.
Carolyn took her first trip to France as an exchange student in 1976.  We met Paris in 1977, have been avid travelers there since the late 1990's, and became homeowners in Burgundy in 2005.  Since becoming part-time residents of the Cote d'Or, we have gradually expanded our knowledge (and our cellar), and Carolyn has studied at the "Ecole des Vins de Bourgogne," Beaune's prestigious wine school.
Your Key to Burgundy grew from our desire to share this beautiful region with others. To that end, in addition to trip planning services, we offer . . .
Wine Education geared to all levels.
Whether you are new to the joys of the wines of Burgundy or are already a Burgundy afficianado, we can offer classes and tasting experiences in the US and in France suited to your background and preferences.
Host an "Essence of Burgundy" master class in your own home!
We love sharing our knowledge of Burgundy's wines, and that's why we have developed our "Essence of Burgundy" wine education series.  A perfect way to spend a special evening with your wine-loving friends, we supply all of the materials, including wines for tasting and typically-French finger foods for sampling.   We will even work with you to customize an event according to your specific preferences.  (Interested in focusing on red wines only?  No problem!)  Each master class begins with a brief overview of the specific region we will explore, accompanied by five to seven wines that exemplify the characteristics of the area.  Contact us today to plan your special event!
Cultural Awareness and Basic Language Instruction for travelers.
We can help to remove the language and cultural barriers associated with travel in France, offering tools and information to help you make the most of your visit.
To learn more about Wines of Burgundy, click the button below.