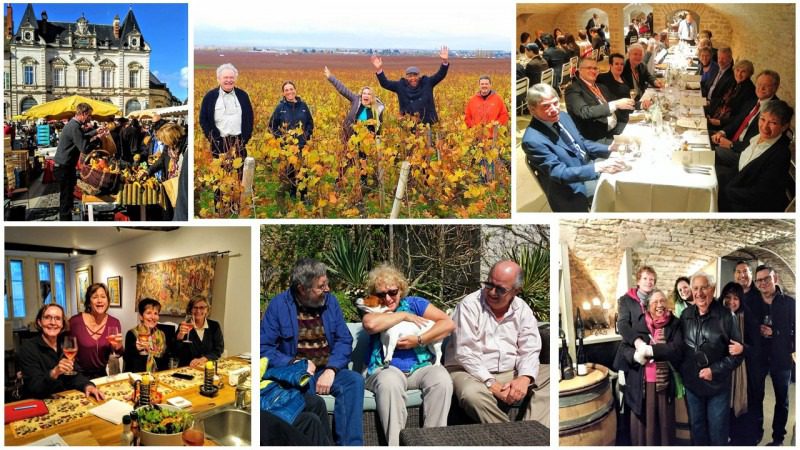 Your Trip of a Lifetime to Burgundy…and Beyond!
Let us create a customized, privately-guided excursion, just for your group of four or more friends and family!

Have you dreamed of honoring a special birthday, anniversary, or other occasion with a trip of a lifetime?  Or perhaps of celebrating the joy of "traveling through life" with a trip with life-long friends?   Or maybe providing that first world-expanding experience abroad for members of the younger generation in your family?  If so, we would love to craft a completely-personalized guided excursion, just for you!  It all starts with a conversation, and then culminates with an unforgettable adventure, sure to create memories that will last a lifetime.  Contact us today, and we will help you to turn your special travel dream into a reality!
Here are some possibilities to spark your imagination…
Wine, and more wine!
Culinary adventures
Art and architecture
History (Greeks and Romans, Middle Ages, the World Wars, etc)
"Burgundy and…" itineraries  (Champagne, Provence, Loire Valley, Alsace, Northern and Southern Rhone, Paris, etc.)
Painting and photography
Writers' retreats
Flea markets
Hiking and biking
Searching for family roots
Local Festivals  (Hospices de Beaune Wine Auction, Saint Vincent Tournante, etc.)
Music Festivals (Baroque Music Festival, Jazz Festival, Beaune Blues Boogie, etc.)
Contact us today to start the conversation about YOUR trip of a lifetime!
Please get in touch with us to receive additional itinerary details.  We hope to share the best of Burgundy with you!