Tips for Booking International Flights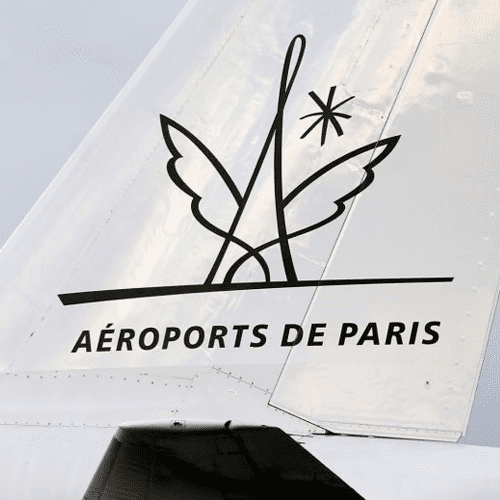 Making airline reservations for an international trip can be both time consuming and confusing.   Here are some things to keep in mind when searching for and booking your flights:
Start your search as soon as you know you are going to take a trip.   It's a good idea to start looking around online for flight options right away.  You can compare prices and itineraries on sites such as seatguru.com.  This will give you a good idea of which airlines have partnerships with one another and serve your destination, as well as ticket prices at that moment.  If you prefer a particular airline, you can then go directly to that airline's website to check out all of the flight times, routes, and prices that are available.
Flexible travelers may save money flying on certain days.  While there is no guarantee that this will be the case in every instance, we have found that flying on Tuesday, Wednesday, and sometimes Sunday can save significantly on the price of a ticket.
Booking far ahead does not necessarily guarantee the lowest price.   Of course, the goal of the airlines is to fill as many seats as possible.  An airplane that is half empty is not very profitable, so if a significant number of seats remain unfilled as the departure date grows closer, the price of tickets can sometimes drop.  We have found that this is more likely to happen during the slower travel seasons.  Remember that there is no guarantee, and if you want the peace of mind of having your flight arrangements confirmed well in advance, then by all means book early.
"Bargain Basement" prices may come with hidden costs – and not all are monetary!
Each day, new "cheap ticket" airline consolidator sites seem to be popping up online.   While some companies are quite legitimate with good customer service ratings, others may have poor track records and consumer complaints that one has only to search online to discover.   Just remember that what at first glance appears to be a significant savings may actually cost more in the end, in time and angst, as well as money.  Here are some questions to ask any company before purchasing your tickets:
Are there any fees not covered in the ticket price, i.e., for checked bags?
Do I have to pay extra if I want to reserve an aisle or window seat?
What are the terms and conditions of my tickets, especially if I need to change or cancel my trip, or miss a connecting flight?
If my trip involves traveling on two (or more) different airlines:

Will my bags be checked through to my final destination?
What happens if my flight on "Airline A" is late or cancelled, causing me to miss my connection to "Airline B?" Will I automatically be rebooked, at no additional charge to me?  If this requires an overnight stay, will a hotel room and other expenses be covered?

If I have questions about my flights either before or during my trip, can I contact the airline directly, or do I have to go through the company that sold me the tickets?
Think carefully before booking tickets using two different airlines.    Many airlines work together in well-established partnership networks that provide a seamless experience for travelers, which sometimes means that you will find your flight itinerary including two different carriers.  Examples include Delta Airlines and Air France, and American Airlines and British Airways.  However, booking on two different airlines on separate itineraries that you put together yourself can create serious headaches, especially if those airlines are not affiliated with one another.  For example, say you've booked on "Airline #1" from your home city to an international hub airport, and then on "Airline #2" to get from that hub to France.   Should your first flight be delayed or cancelled so that you miss your second flight, Airline #2 is under no obligation to reschedule you on a later flight.  In fact, we know travelers who were forced to buy entirely new tickets in order to continue their journey.  Here is a tip:  When booking two separate itineraries on different airlines, consider staying overnight at your first destination to mitigate the chances of travel delays putting a serious crimp in your pocketbook, or even ruining your vacation.
Allow for plenty of time to clear Customs and Immigration.   Depending on the arrival airport and the season in which you are traveling, clearing customs can take anywhere from one to three hours.  If you will be transferring to another flight to get to your final destination – either when you arrive in Europe or return to the US – you will need to plan for adequate "layover" time to go through the process and then arrive at your gate for your next flight.
Apply for Global Entry.  In our opinion, the $100 price of application for the Global Entry program is well worth the cost, even if you don't plan to travel internationally very often.  During peak travel seasons, wait times at Customs and Immigration can be excruciatingly long, and being a "trusted traveler" allows you to bypass all of the lines.  Plus, it comes with the added bonus of TSA Precheck for all of your domestic airline travel and is good for five years.  Check out the details and benefits at https://www.cbp.gov/travel/trusted-traveler-programs/global-entry.
Check out any protections that paying for tickets with certain credit cards may offer.  Some credit cards come with built-in coverage for everything from baggage loss to flight delays.  Call or check online with your company to find out the benefits of paying with a particular credit card.
Strongly consider purchasing trip insurance.  The lowest-cost tickets are generally non-refundable.  Even though many airlines have recently dropped change fees, should you need to make a change for a reason due to illness or other unforeseeable circumstances, the cost of the new ticket may be quite expensive.   Additionally, many packaged tours are non-refundable after a certain date.  The bottom line is, should you find yourself needing to cancel, cut short, or change your trip for unforeseen reasons that might include reasons such as health issues, a death in the family, a job loss, or even a mandatory court appearance, trip insurance can protect your investment.  Many companies offer varying types and levels of coverage.  You can compare various policies and prices to find the one that best suits your needs at www.insuremytrip.com.